In this review, Hancox et al. make an imperative case to study rare conditions such as short QT syndrome (SQTS), a condition with rare genetic forms that may be underdiagnosed and carrying the risk of sudden death. The detailed study of SQTS is both directly beneficial for the treatment/management of affected patients and for increasing the understanding of associated underlying cardiac physiology and pharmacology. The pursuit of underlying gene mutations can lead to unanticipated new links between particular genes and cardiac electrophysiology, opening new avenues for research and potential therapeutic intervention.

Aims and scope
Journal of Congenital Cardiology is an online journal publishing in all areas of congenital cardiology. Submissions are welcomed on all subspecialties including (but not limited to) genetics, epidemiology, electrophysiology and interventions.
The journal will publish expert reviews and latest research articles, short series and case reports may be also considered if they provide a unique or notable insight into the aetiology, diagnosis or management of a congenital heart condition.
By bringing together open-access research and knowledge published in these areas, Journal of Congenital Cardiology aims to provide an essential resource for cardiologists, surgeons, general practitioners, researchers and healthcare professionals interested in congenital heart disease.
Submit your manuscript!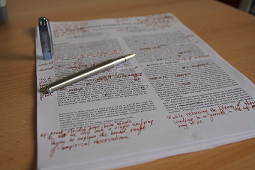 Journal of Congenital Cardiology is now accepting submissions; please use the online submission system to submit your manuscript. For all enquiries about the journal please contact: jcongenitcardiol@biomedcentral.com.
About the Editor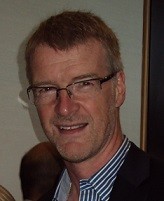 Dr Graham Stuart, Editor-in-Chief
Dr Graham Stuart MBChB, MSc, FRCP, FRCPCH, FESC is Consultant Cardiologist at the Bristol Royal Hospital for Children and Bristol Heart Institute. He is also Director of the Arrhythmia Service for Children and Adults with Congenital Heart Disease and Lead Cardiologist for the Inherited Cardiac Conditions service.

"Congenital Cardiology is one of the most exciting, challenging and rapidly developing areas of modern medicine. It represents the interface between molecular and clinical genetics, complex interventional cardiology and electrophysiology and cutting edge cardiac surgery. The Journal of Congenital Cardiology is a unique open access journal dedicated to research in congenital cardiology from fetal life to old age and across the specialisms from basic science to long term outcomes. It offers the ability to publish high quality, research with no length restrictions, linked video files and rapid turnaround high quality peer review."
Annual Journal Metrics
Speed
59 days to first decision for reviewed manuscripts only
59 days to first decision for all manuscripts
107 days from submission to acceptance
37 days from acceptance to publication


Usage
24,484 Downloads
42 Altmetric Mentions